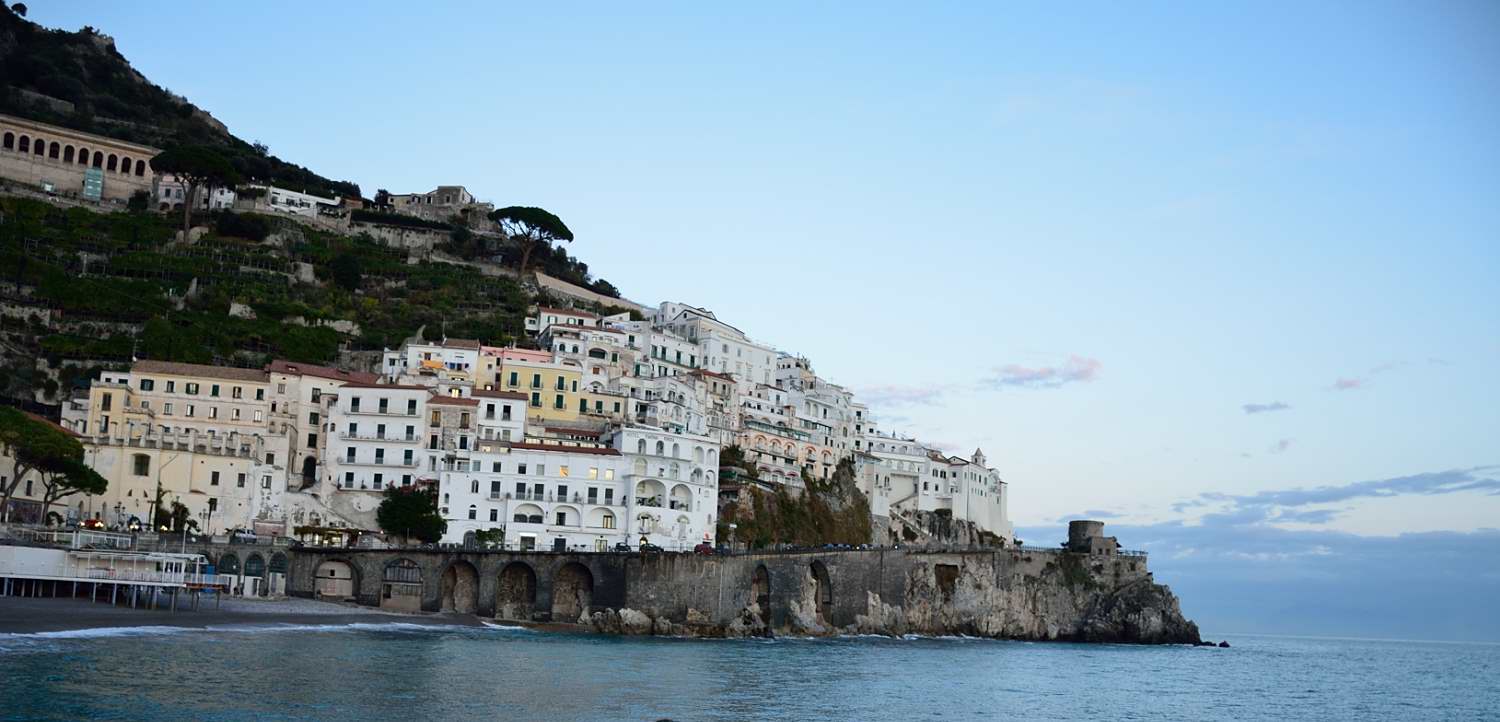 It has been said many times before, and perhaps even in the same words, but to visit Italy's Amalfi Coast is to fall in love, feel completely at peace, and be truly overwhelmed with wonder all at once. I spent a week on the coast with my family last November, and it is not an experience I will soon forget.
By the time our stay in Sorrento was over, I would be deeply familiar with all the little details of the short trek from the train station to the Hilton Sorrento. Familiarity in fact defined our stay in a significant way- we found little spots around the quaint town that we loved, and returned to them each day and night, forming a routine, and falling into a pattern that almost felt like setting down roots. This seems silly now, considering that our stay fell short of a single week, but that is what it felt like then.
The walk from the station to the hotel was a gradual ascent along cobblestone paths lined with orange trees. The whole town, in fact, is teeming with orange trees, and it became clear that these trees were central to the identity of the town. We walked past a variety of small shops, all of which we were eager to explore, and a few minutes into the walk, we could see our hotel, perched on top of the town.
The Hilton Sorrento Palace was a wonderful place to stay. It was beautiful and grand, but felt homey. The absolute best part of our stay there was our breakfast routine, the way we started each of our days.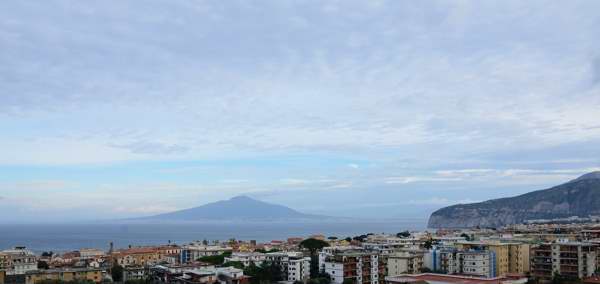 The breakfast buffet was set next to the hotel's balcony, a large expanse looking out over coast. The autumn morning air was crisp and the view was impossibly beautiful, spanning mountains and cottages and deep blue waters. I was convinced one of these mountains was Vesuvius, but I cannot remember if we reliably confirmed this. The food, if you can believe it, was just as good. You could make your own orange juice by picking out a few freshly plucked oranges from a bowl, and throwing them in a giant juicing contraption. There were sausages and bread and eggs and pastries and Nutella (the real Italian kind which is just much much better). And it was all absolutely fantastic. Leaving breakfast would have been nearly impossible if the rest of the coast had not been so persistently enticing us from below.
I cannot tell you what we spent most of our days in Sorrento doing, but we wandered a lot and became acquainted with all the people in those little shops, and all the little pathways leading to the water and to various gardens of oranges. November is a magical time on the Amalfi Coast. The air is misty and cool, in other words exceedingly pleasant, and there are very few tourists, which lends a relaxed air to the town. The locals seemed happier to see us and tell us the town's favorite little spots, and the small town charm of Sorrento was more evident without the distraction of outsiders. One of the little spots that was recommended to us was La Fenice, a small restaurant close to our hotel, a place we fell in love with and where we ate every dinner of our stay. We got to know the wonderful, friendly waiters at La Fenice well over those few days, and they snuck us a bottle of wine here or a pastry there as we became one of the many loyal regulars they cherished.
We did venture away from Sorrento a couple of times, once to visit Pompeii, a somber experience, and once to visit Positano and Amalfi.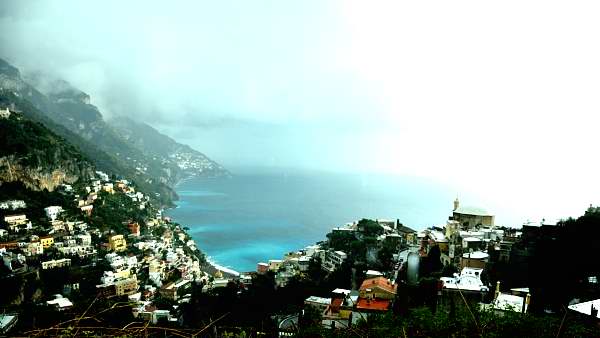 Going to Positano and Amalfi was my absolute favorite part of our trip. Positano is one of the most beautiful places I have ever seen in my life. It was a 50 min ride by SITA bus from Sorrento, and we spent our entire time there hiking up the narrow cliffs and pathways. The town was a series of steep mountainsides covered in cottages, curving around small bays of azure blue water. It was lightly raining the day we were there, which meant that pretty much everyone else stayed indoors and we seemingly had the town to ourselves. The rain made the air fresh and clear, and hung over the bays, enhancing the beauty of it all. And we wandered for hours, trying to take in every flower-covered nook and cranny.
When were finally tired, we hopped on a bus to Amalfi, another 50 min SITA bus ride. Amalfi sits in between the large cliff towns and was teeming with artist's stores. We jumped amongt the large rocks on the water, took some pictures with the cliffs as backdrops, bought a few small pieces of art and then began a hunt for dessert that brought us to Pasticceria Andrea Pansa, located in the town's charming town square. The tiramisu, gelato and pastries in the small coffee shop were unbelievably good, and we left Amalfi for Sorrento with souls and tummies completely content.
If I could sum up the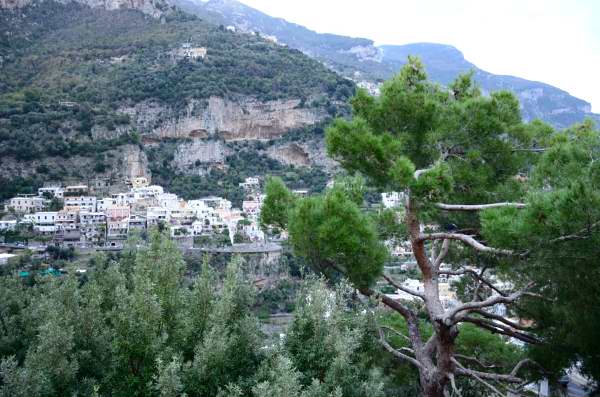 way I felt about Sorrento, Positano, and Amalfi I would say that Sorrento felt like home, Positano was an adventure, and Amalfi was a buzzing creative hub. All, of course, were wildly beautiful in unique ways, overwhelmingly so. We spent the entirety of our stay in complete awe of the incredible power of nature to carve these majestic places from rock, and of their inhabitants to create residences just as beautiful to accent them. But it all felt welcoming, familiar, and comfortable, as if we could just drop everything and stay in one of those towns forever.
Categories: