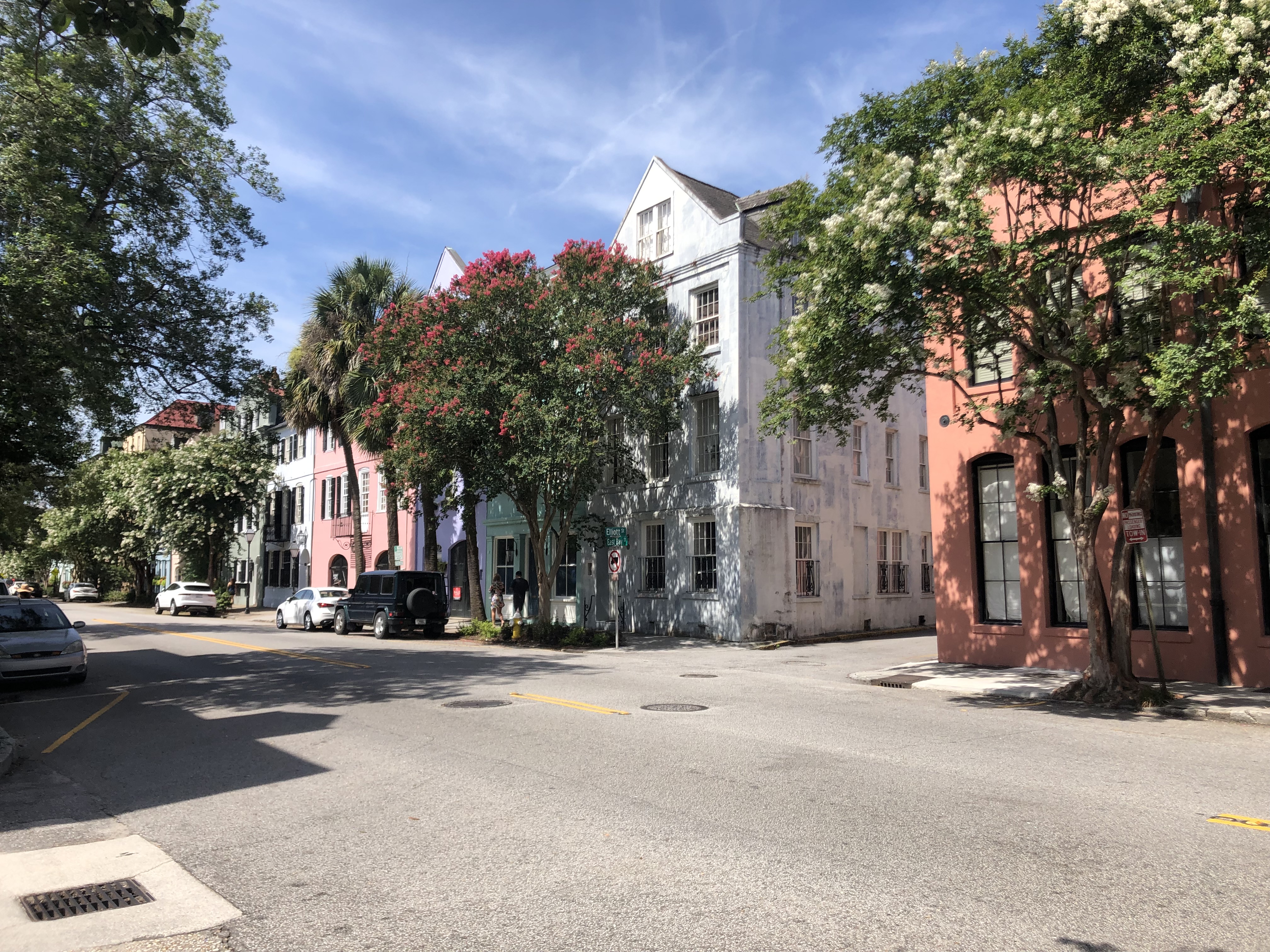 This past fall of 2018 my husband and I decided to skip the usual vacation to our place in Kingston Plantation at Myrtle Beach and try something new. After a visit to the charming and historical Charleston and Savannah, our biggest regret was not having visited these cities before, so we decided to go back in the summer of 2019.
Charleston has so much to offer to its discerning travelers. From taking in its breathtaking natural beauty to soaking in its art and culture or learning about its rich history, you never have a dull moment in this vibrant place. In my experience, the best way to explore this city is to walk through every street and corner and talk to the locals, who are likely to introduce you to unassuming hidden gems.
The first thing I noticed about Charleston were the tree-lined cobblestone streets. Adding to the picturesque attractions are the elegant Antebellum houses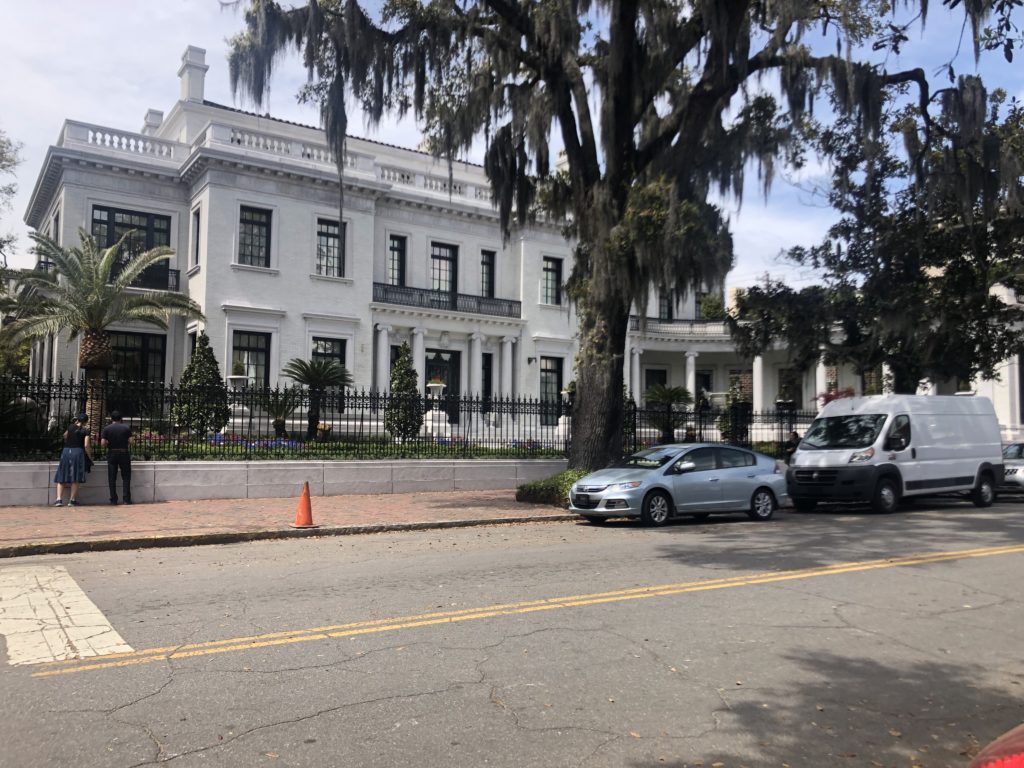 in the French Quarter and exuberant houses on the famous Rainbow Row, with baskets full of flowers in impossible colors hanging outside. The city has a very European, small town vibe. The old world charm of Charleston will have you endlessly wandering the streets. For those seeking a little less exertion, the horse driven carriages are a fun way to explore the beautiful port city.
On top of it all Charleston is a food haven. It is a city known for its mouth watering culinary creations, especially for its seafood. Some of the most popular dishes are Gumbo, Shrimp and Grits, Crab Soup etc. One of the restaurants famous for its southern cooking is Husk, but make sure to book seats ahead of time. We had brunch at The Park Cafe.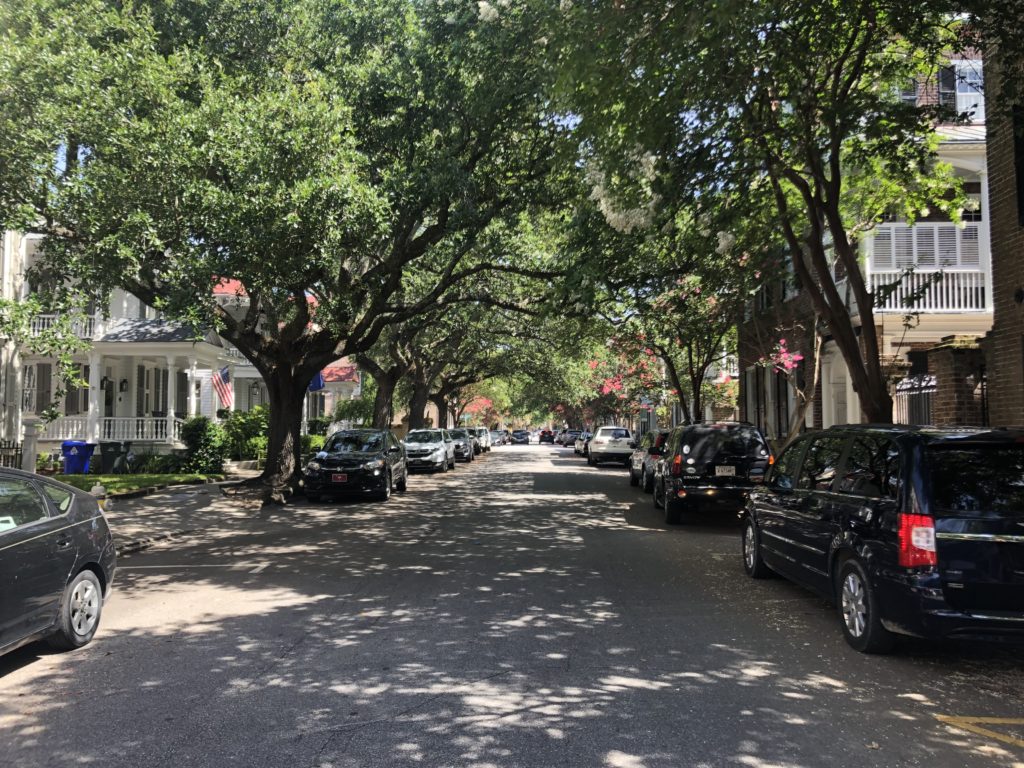 There was a long wait but it was worth it. With a conservatory-like setting, artistic chandeliers and a very friendly staff, The Park Cafe had a very inviting ambiance. We were a party of four and ordered an Avocado toast and a Walk in the Park breakfast with two eggs, sausage, fruit and toast. The seasonal bread French Toast with mixed berries and ricotta whipped cream was absolutely delicious. There is a lot of emphasis on locally grown fresh ingredients. My favorite thing that I will certainly go back for is the 'Ebleskiver' a sweet Danish popover like a mini donut with a seasonal fruit preserve.
After an indulgent brunch we took a leisurely stroll by the picture perfect East Bay Street and then to the waterfront park. We walked along to the city market in Charleston's historic district with its Greek Revival architectural style design. Each market shed had a beautiful display from local artists, farmers and artisans.
This gorgeous day ended with dinner at Edmund's Oast Brewing Company. This trendy brewpub with high ceilings, a bar area, open kitchen and both covered( full service) and uncovered(self service) patios was the perfect hangout to sit in and enjoy drinks and a meal. I would highly recommend this place to craft beer and wood fired pizza aficionados like my husband. He was absolutely enamored. The zesty chicken wings, spicy Italian sausage and peppers pizza, pizza with mushrooms, pecan pesto, prosciutto, drizzled with lemon oil and charred broccoli are the best! For cocktail lovers the tropical mango drink is a must-have. With plenty of indoor and outdoor seating this place has a fun, hip feel to it.
Whether you go to the Kings Street for shopping or Queen Street to savor the culinary creations, East Bay and Charleston Battery for a walk and photo op,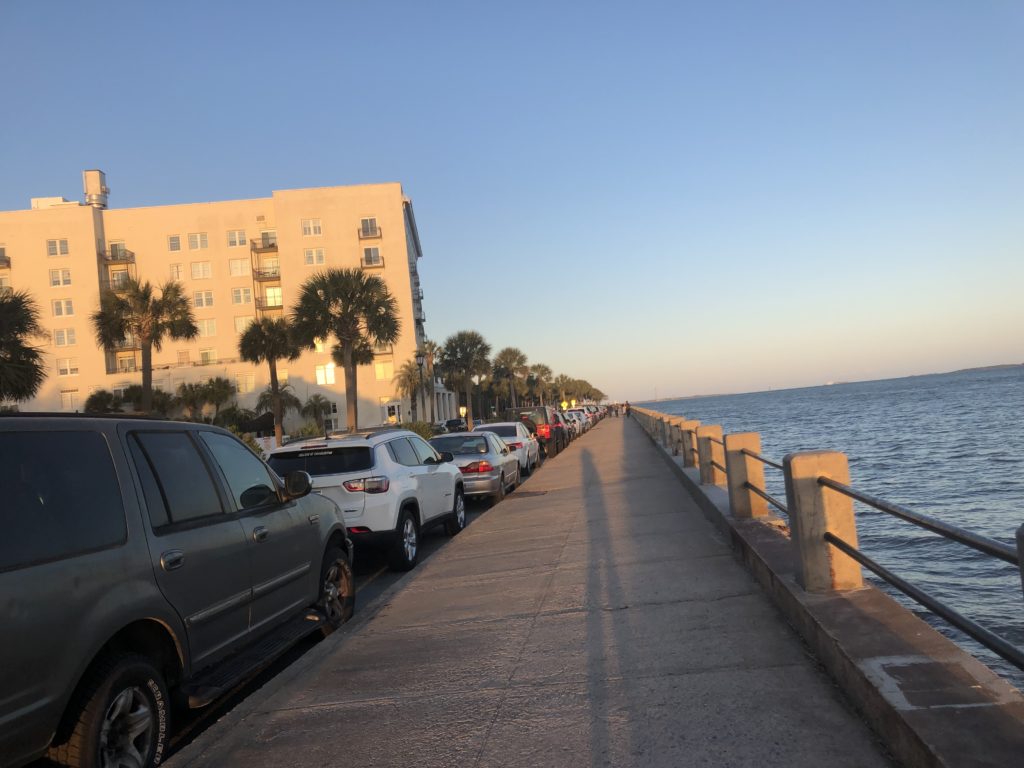 every turn and every step is a beautiful journey towards memorable urban discovery. Charleston's rich culture is a wonderful blend of West African, French, English and Southern U.S. heritage and traditions. The influence of this multicultural blend is most noticeable in the savory cuisine. The charm of Charleston is so appealing that you are bound to be back.
Categories: